Palmers Green High School girls have yet again achieved excellent results in their GCSEs/IGCSEs. This year the girls have been studying a mixture of reformed and unreformed qualifications and they have achieved an impressively high standard in both. The number of A* grades has increased again this year and the overall percentage of A*/9/8 grades is a magnificent 53% and A*/9 to A/7 is 79%!
Headmistress, Mrs Wendy Kempster said "Congratulations to all the girls who should feel very proud of their achievements in their GCSE/IGCSE examinations. They can now look forward to moving on to sixth form, confident that they are ready for the new and exciting challenges ahead. Thank you to all of the staff and parents who have worked so hard over the years to ensure the very best outcomes for the girls."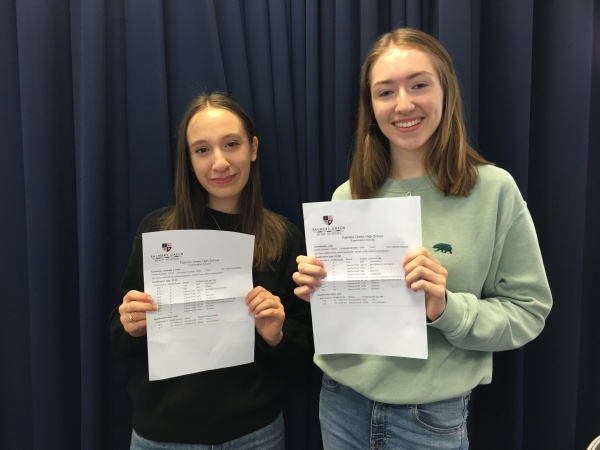 The two top performing pupils, Lottie and Julia (pictured above), attained a clean sweep each of A*s and 9s! They will go on to study A levels at Haberdasher's Aske's and Henrietta Barnett respectively.
In September, all of the girls will go on to a sixth form of their choice including Dame Alice Owens, Haberdashers' Aske's, Haileybury, Henrietta Barnett, Latymer, St Michael's and Woodhouse.