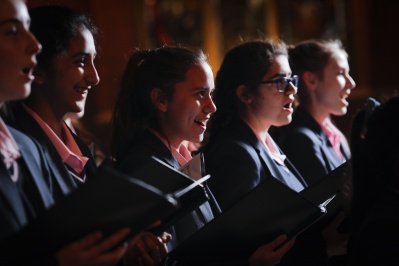 At PGHS we offer a broad and balanced curriculum and encourage the girls to be involved in a comprehensive range of extracurricular activities to widen their outlook. In addition to sports, music, and academic clubs we offer the opportunity to undertake the Duke of Edinburgh Award, work experience and the National Citizenship Award. All of these activities build the girls' resilience, self-understanding and self-confidence, challenging them to go the extra mile and to enjoy striving to be the very best versions of themselves.
In our school, it really is the norm for girls to have the motivation to work hard, play hard and to reach the highest possible standards in ALL that they do. The girls are definitely meeting one our School aims which is to enable pupils 'to be inquisitive, creative and innovative so that they will develop a lifelong love of learning'.
We foster in our pupils a sense of ownership towards the School and the global community. Fund raising is a very important aspect of life at PGHS; the girls are enthusiastic and committed to helping others both locally and globally.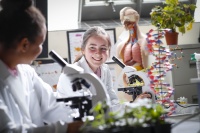 At PGHS, we maintain excellent, mutually supportive relationships between pupils, staff and parents. This in turn creates a nurturing environment that develops pupils' emotional well-being and personal development, thus enabling them to become confident, independent and resilient young people. We are justly proud of all our pupils and ensure that we celebrate both their academic achievement and personal success.
The Sunday Times Parent Power league tables are available online here.