PGHS pupils reach the finals in the National Engineering Competition for Girls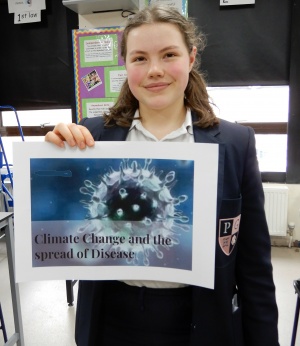 PGHS has been running a competition in its STEM Club to take part in the Talent 2030 National Engineering Competition for Girls. We are delighted to announce that Tessa (Year 11) and Lily-Rose (Year 8) have reached the final and will be showcasing their projects at the Big Bang Fair in Birmingham in March.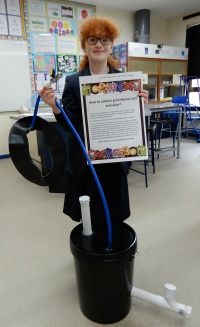 Lily-Rose's project, for which she was awarded 3rd prize in her age category, involved the design and manufacture of a biogas generator, which converts manure and waste into slurry. This is a bio-digester to reduce the amount of atmospheric methane, which is a major greenhouse gas. She will be demonstrating the device at the Big Bang Fair using some starter feedstock to showcase its capabilities.
Tessa's project looked at climate change and the spread of disease. Both pupils have also qualified to receive their Bronze Crest Award. Congratulations to both girls!